YouTube is today's most commonly used platform to upload and watch videos. Each day, approximately 5 billion videos are watched on YouTube. In each minute, 300 hours of video is uploaded to the platform. Somehow, YouTube has a place in everybody's life. Uploading videos to Youtube, watching or sharing the videos on the site are very easy. Of course, these are factors of success. However, for a variety of reasons, many people wonder how they can download videos from YouTube. There are various methods and available tools you can utilize to download videos internet sites. However, in this article, we will explain one of the most frequently used methods to download videos from YouTube to your computer, step-by-step.
How Can You Download YouTube Videos to Your Computer?
Step 1: Download the Software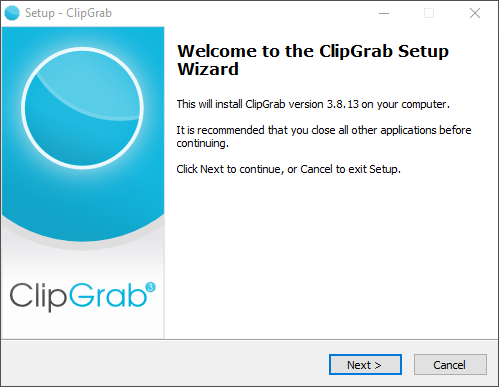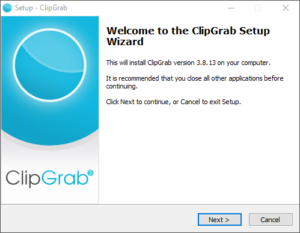 In this method, a software named ClipGrab is used. We have chosen this software because it is commonly used, easy to use, open source and it's free. You can download it from clipgrab.org for Windows, macOS and Linux Ubuntu. Run the downloaded file. When the installation is completed, click "Finish".
Step 2: Paste the Link of the Video You Want to Download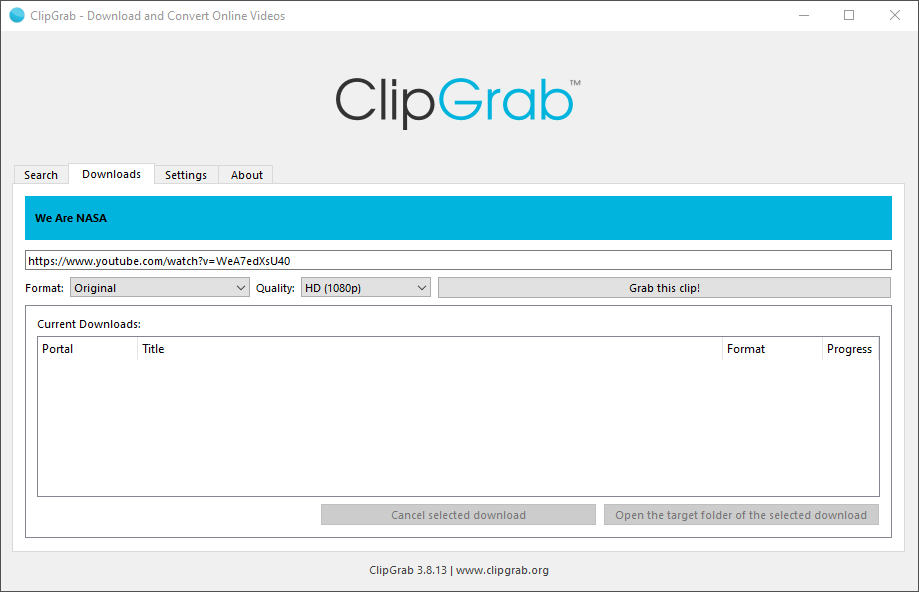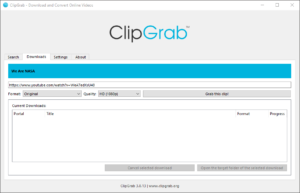 First, open your internet browser and find the video that you want to download to your computer. Copy the URL of the video. Return to ClipGrab. Click the "Download" tab and paste the link into the input field.
Step 3: Choose Your Downloading Preferences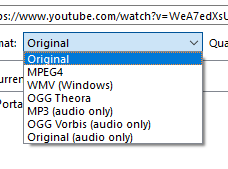 First of all, you should decide the format. The options are MP4 and MKV. Then, choose the quality in which you want to download. Finally, click "Download". If you choose "Original (audio only)", then you need to decide the format. The options are Original, MPEG4, WMV, OGG Theora, OGG Vorbis, Original (audio only), and MP3. If you choose Original, MPEG4, WMV, or OGG Theora, whole video is downloaded. However, if you choose Original (audio only), OGG Vorbis, or MP3, only the audio of the video is downloaded. After that, choose the quality and click "Grab this clip!". The software saves the video and audio files in the Desktop folder by default. If you prefer that the file is saved under a different directory, go to settings tab, and change the directory.
Frequently Asked Questions
Why Is It Useful to Download a Video to My Computer?
You can watch a video downloaded to your computer, whether or not you have an internet connection, whenever you like and to your heart's content. This might be advantageous especially if you have a slow internet connection or you won't have a connection for a while. Also, you can transfer the video file from your computer to another device.
Is It Legal to Download Video from Youtube?
Downloading videos from YouTube is proper and legal, only if the owner of the video (if the video is copyrighted) explicitly allows that. If the owner does not explicitly state that, there may be 2 problems. First, it might be copyrighted. Downloading a copyrighted video without permission is a copyright infringement. Second, this is against YouTube's terms of use. YouTube states that it is not allowed to download a video unless the owner explicitly allows that. However, if you don't plan to spread the video, if you download it for your individual use, probably you won't have any problems.
Is There a Way to Download Videos from YouTube without Third-Party Software?
If you are subscribed to YouTube Premium, you can download videos to your device using official YouTube apps (YouTube, YouTube Music, YouTube Gaming) to watch later, even when you are offline. However, you can watch them only using the YouTube apps and you can't transfer the videos to other devices.